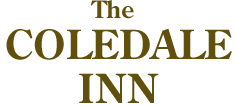 Ashness Bridge & Surprise View
Allow: 3 hours
All walk times allow for a leisurely pace and pauses to admire the scenery.
Catch the launch to the start of the walk at Ashness Gate, and head up the narrow road that leads up the hill. This road passes both the bridge and our view point before ending at the remote hamlet of Watendlath and Watendlath Tarn.
Ashness Bridge is an excellent example of a packhorse bridge, and has one of the Lake District's most famous views looking north to Derwentwater, Whinlatter and Skiddaw.
Continuing on up the road to Surprise View will reward you with an even better vista. From here you can see the whole of Derwentwater, Borrowdale to the south, and on a clear day Bassenthwaite Lake to the north. You are looking directly down on Mary Mount. It's the perfect spot to have a rest before retracing your steps to Ashness Gate from where you may either take the launch back to Lodore or walk along the lakeshore.
Back to the Things To Do page.
Route Images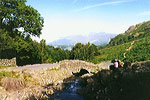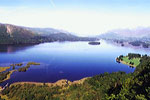 Click on any of the images above to view it's larger version plus caption.
OTHER WALK IDEAS
You may also like to try: